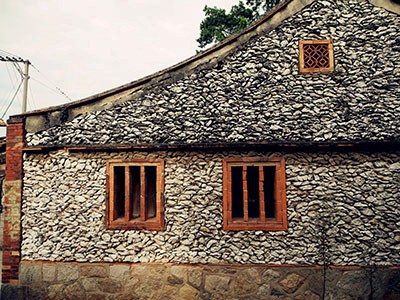 Wall Constructions In Vernacular Architecture Of South China
Dong Shuyin
Der Fachbereich Baugeschichte::Bauforschung der Technischen Universität Wien und das IVA Institut für Vergleichende Architekturforschung laden Sie im Zuge der Vortragsreihe ZEITRÄUME herzlich zu folgenden Veranstaltungen ein:
Zeit: 04.12.2014, 19:00 Uhr

Ort: Technische Universität Wien; Hörsaal 7 – Schütte-Lihotzky Hörsaal, Stiege VII, Erdgeschoß; Karlsplatz 13, 1040 Wien
The presentation will give an overview on traditional wall constructions in South China. Due to various cultural influences and environmental conditions, several different types of wall constructions developed in different areas in the south of China. Around seven types of wall constructions which come from different regions were chosen. Wall-thickness is one of the keywords of this lecture according to that the presentation will be structured, starting from rammed earth walls of the Tulou in western Fujian, which is around 1.5m thick, and ending with wattle and daub in Fujian and Zhejiang, which is only about 5cm thick. To introduce these wall constructions, preparation works, building processes, construction details and the relationship between the timber work and the wall will be given in this presentation.