Produkt wurde in den Korb gelegt
Sie haben

0

Artikel in Ihrem Warenkorb.
Es gibt 1 Artikel in Ihrem Warenkorb.
Gesamt Artikel (inkl. MwSt.)
Gesamt Versandkosten (o. MwSt.)
versandkostenfrei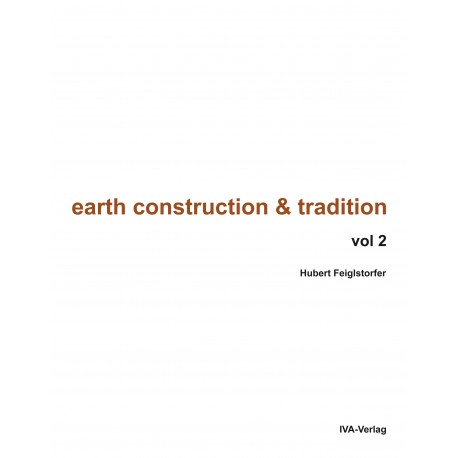 View larger
Earth Construction and Tradition - Volume II
New
01.03.2018 | Hubert Feiglstorfer
Warning: Last items in stock!
Availability date:
More info
Earth construction and tradition is a series of publications with a wide spectrum in the field of building with earth on an international scope. The publication deals with modern and historic architecture as well and gives a certain focus on building traditions, be it in their original, developed or newly defined form. The contributions are subdivided in three groups which define the structure of the book. A focus of this volume is in the fields of architectural history, conservation and material research.

Titel: Earth Construction and Tradition - Volume II
Autoren/Herausgeber: Hubert Feiglstorfer
Erscheinungsdatum: 01.03.2018
ISBN/EAN: 9783900265373
Seitenzahl: 420
Sprache: Englisch
6 other products in the same category: